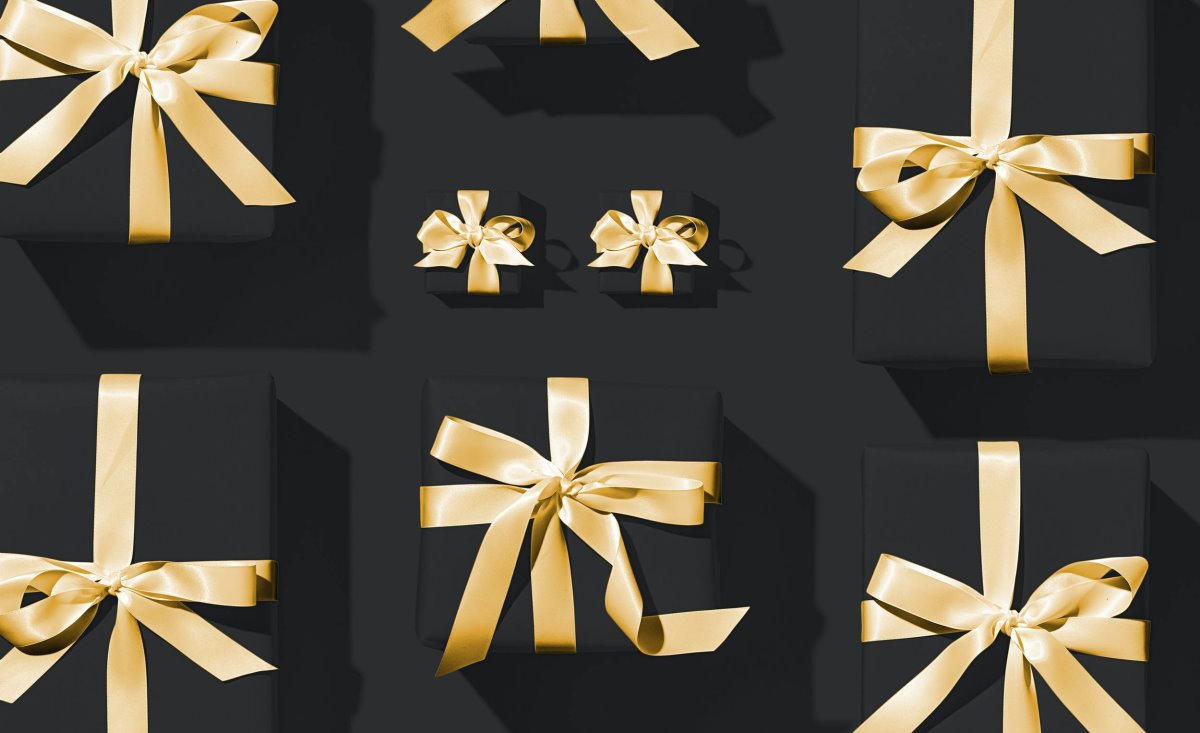 Sermon – November 19th, 2023
Hope Lutheran Church, Port Coquitlam BC
Text: Matthew 25:14-30
Theme: "The Talents"
___________________________
Intr – Dear friends, I have an assignment for you today. Take the Church bulletin you have with you (the assignment is to think ways of improving the communication process of the congregation with expertise from the communicational area such as design, architecture of information and programming, establishing a flow of information that connects the contact to the public of the institution, etc…) Do this until I come back, and I will check the results.
(Pastor leaves the Sanctuary, comes back shortly after)
So, how did you go? What was your success rate with this one? Can I say "good and faithful servant"? Well, I can almost hear your thoughts out loud "You know, I was starting to like this new pastor, but now he proved to be completely crazy. How was Is supposed to do this?"
Keep this illustration in mind. It connects in an inverse way to the parable of the talents Jesus tells us today.
1 – The parable
Last week we heard about the Oil of faith, the only way to enter the wedding feast of Christ and His Bride, the Church. We were reminded of the importance of being awake and staying watchful. It was a parable about wisdom. Right after that Jesus connects the parable of the talents. He is showing is that we stay awake by being connected to him and practicing His Word making use of the talents we have in hands.  It is a parable about faithfulness.
In the Gospel today we have the Parable of the talents. People are given 10, 5 and 1 talent to negotiate until their master comes back for the reckoning. Here I want to point you  to the great good news this parable brings to you: as opposed to what I did in the opening illustration, Jesus is not asking you to do what you can't do. He gives you talents and those are the ones he sends you to use. He gives talents to people he knows will be able to do so. To some is 10, to some is 5 to some is 1. I don't see her much in terms of quantity – that is, we shouldn't be comparing ourselves – but in terms of realizing what's in our hands and putting it to good use. Do you know that saying, "God won't give you more than you can handle?" This is the right place to use it. God gives you talents that you can handle and faithfully use to bring much fruit to his Kingdom.
This seems to be obvious, but it is not always. Sometimes we wish to be the lead singer we aren't, the father or mother others are, or the leader, coworker, friend next to us… we wish we would do, or we try to do the things we think we should be doing, while we forget to put to good use the talents that are in our hands or the ones we are yet to discover and develop. Our sinful nature leads us to thing that we would best serve God if we could only do (fill in whatever others are doing)
It all starts with faith. This is the present that is given equally to all Christians through the action of the Holy Spirit. In faith we want to acknowledge what He has places in our hands and by the power of the Holy Spirit we want to put them to good use.
Another aspect of the parable we must not forget is that it is told in the context of the end of time. Why do we want to have oil for daily life (Last Sunday) and use our talents well? Because the Master is coming. This is a time sensitive matter. We have only so much time to use our talents so that the name of the Lord is known by many, and many come to be saved.
2 – Your talents in use
Talents: are you born with them, or did you acquire them? In the musical area for example, this is an interesting topic.        What I would say here is: I believe God gives you some innate talents. In other cases, your talent is your potential capacity for learning something new. In my case, for example, my talent for doing things around the house never appeared before I was 40! And perhaps you have crossed your 60's already and you are still honing a new skill.
Now, when it comes to the talents in the parable there is a tendency here of spiritualizing things and talking about spiritual talents only. Even though those are present, we can't forget all the gifts that come from His hands, for the parable reflects the diversity of people and talents we have in the family of God. "We may think here of spiritual gifts, but we must include the natural faculties of body and mind, position, influence, money, education, and every earthly advantage and blessings They come to us from the same Lord as a sacred trust to be employed in His service."[1]
Now last week we talked about wisdom. Today we think about wisdom in action: faithfulness. Your talents in action. If you have been a Lutheran for a long time, you know that this is a sensitive topic. Talking about work may always sound like you are telling people that work helps you to be saved. But well, I will run that risk today. I will focus on daily life, and practice of faith.
Now, let's talk about your talents are yours, and yours to use in concrete settings of daily life. They can be used in different settings.
-Home / -Work / -Friends / -Church / -Community
It is your vocation. There, where you are, you have chances to faithfully use them. There are many examples that could be addressed, I will mention a few today:
Being in the World – When you think you know the answers, life changes the questions. It is a challenging time. Utilize your faith given talents of discernment, wisdom, and patience to learn, to grow and to discern. You don't need to avoid everything. For example, AI, digital world, etc… The solution is not dismissal, but discernment. Where do you get that from? Relationships. First of all, your connection to God; and also with others, especially Christian relationships.
Being a husband, wife, fiancé, relationships – Marriage is something so special that even Jesus compares himself to a groom who has his bride – the Church. But that doesn't mean it doesn't take effort to work. Two areas demand great effort but with great results and I believe each of us has that talent to work on: communication, and forgiveness. When there is faith in Christ with conversation, and willingness to forgive and be forgiven, almost everything else is workable in a relationship. When these two are lacking, almost everything else gets derailed. Don't wait for the other person to use their talents in this area. Go ahead and make use of them yourself first.
Being Parents – There is so much pressure on you, I know. One of the biggest is: expose your child to every opportunity possible, so they don't miss any opportunity. Even if that costs him or her spiritual life. I tell you, if the Biblical perspective is not enough to tell you the contrary, even Harvard-trained experts are saying so.[2] Raise them with Faith, love and presence. Use your God given talents to raise kids who are loved, have security, and grow in faith in their Savior.
Life in society – It is a hard time to be a Christian. But it is also a thrilling one. When darkness is at its thickness, that's when light shines brighter with your talents you can shine your faith.
Personal – "You have been told that you need to love yourself, forgive yourself, prioritize yourself, just be yourself… But that is a lot for your self. It's just too much.
God Himself has given you talents such as humbleness, listening and connectivity, that you can make use of as you live connected to Him and to others. Turn to Him for help. Let others help you. It will always be of great benefit to your self."
To summarize it here's a Martin Luther quote: "if all the world were composed of real Christians, that is, true believers, no prince, king, lord, sword, or law would be needed. For what were the use of them, since Christians have in their hearts the holy spirit, who instructs them and causes them to wrong no one, to love every one, willingly and cheerfully to suffer injustice and even death from every one. Where every wrong is suffered and every right is done, no quarrel, strife, trial, judge, penalty, law or sword is needed. Therefore, it is not possible for the secular sword and law to find any work to do among Christians, since of themselves they do much more than its laws and doctrines can demand. Just as Paul says in 1 timothy 1:19, "the law is not given for the righteous, but for the unrighteous."[3]
How good it would be though if that could be possible. But Sin doesn't allow us to be that perfect accomplishing God's commandments. We stumble, and we fail. That is why we need to hear constantly about the Gracious God.
3 – God is gracious
Jesus' parables usually have something hyperbolic. Who among us can always return 10 for 10, 5 for 5 and so on? We are broken sinners who falls short from God's Will. Still, He accepts you even when you and I know we don't always use our talents as we could or should. Because of Christ, he accepts our works because they are fruit of faith. When the servants exclaim about the fruits, it is not an emphasis on themselves, but they were marveled at the results of their work – which points to Christ and His blessings.[4] God is gracious and tells you that your are a "good and faithful servant" even though the fruits of your work are God-given fruits.
4 – Stewardship
Talking about serving wisely with your talents is what we usually call Stewardship. We can use our talents in different settings. And the Church is one of them. Everything we have comes from God, and we are stewards of His Gifts. Time, talents, Possessions, people. At the very least, you received the gift of attending Church, praying for people, bringing your offering to the Lord, living in fellowship with others. Beyond that, you were given talents by God, some of them you may know already some of them may be waiting to be developed.
If you are already using your gifts and talents wherever you go, especially here at Church, praise be to God. Continue and ask God for humbleness and wisdom to continue in that path. If you are yet to use more fully the talents God has given you especially here at Church, go ahead and let you name in for a service connected to talents you possess. Whatever that may be, people, communications, kitchen, Bible Study, children, youth, outreach, pray for people, visit with people, online ministry, music, drama, or even something the Church never thought of engaging with. If you are too introverted to do so, you may accept the invitation when someone approaches, as you feel comfortable and apt to do so. Your family of faith is one way to use your talents to the glory of God and to the service of your neighbor. And it is a friendly help from your Church your family of faith, to avoid burying precious gits but putting them to use to reach many with the Gospel of Hope.
Cc – My dear good and faithful servants in Christ: God gave you different talents. The ones He knows you can handle. Use them daily, everywhere you go. Your life will then we a living bulletin communicating His Word and His Love to people everywhere.
__________________________________
[1] Lenski, R.C.G. "Interpretation of the Gospel of St. Matthew." Wartburg Press: 1943, p. 973
[2] "If you don't 'encourage every opportunity' for your kids, you're a more successful parent than most, says Harvard-trained expert." Available at: https://www.cnbc.com/2023/10/21/harvard-trained-expert-successful-parents-encourage-kids-differently.html  ""The parents that I met who had the healthiest achievers sometimes held their kids back," Wallace tells CNBC Make It. "They didn't encourage every opportunity. They put up guardrails."
[3] "Secular Authority: To What Extent It Should Be Obeyed (1523)". Works of Martin Luther Vol. 3 (Philadelphia Edition) pp. 225-273
[4] Lenski, R.C.H., "Interpretation of St. Matthew", p. 978. "This is not a boast of what I, I have done. The stress is on the great amount acquired. 'See, five talents!' as though it were spoken in surprise."
…
..
Photo by Amy Shamblen on Unsplash – https://unsplash.com/photos/blue-and-white-star-print-textile-M-dLdqCVfAY?utm_content=creditCopyText&utm_medium=referral&utm_source=unsplash